You might remember my promise to try again with the wheat beer.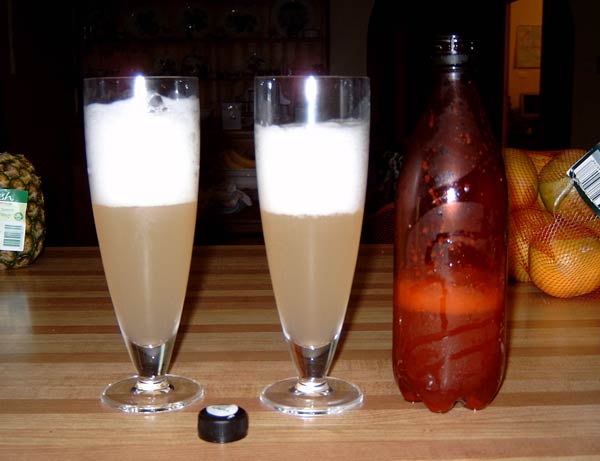 Well, the hopped cerveza (called 'Kanga Beer', because — well, look, if you need me to explain it won't really be worth it) worked a treat so I tried again. This time I didn't have Chu Kong and Pearson 'helping' me, and actually got as far as bottling it before nicking off to Enzed for a couple of weeks. There was a faintly sulphurous nose when I bottled it, so I thought that leaving it 3 weeks at least would be a Good Plan.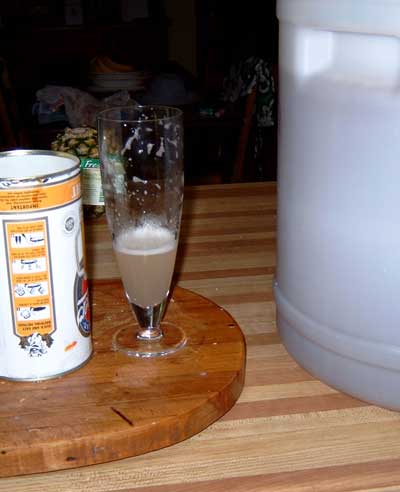 And by crikey but it's good. Citrus flavours at the top, and very refreshing with it. Rather gassy (look at the head on it!) and the faintest whiff of sulphur towards the bottom, but that should disappear with more aging (and indeed, it's less pungent than a commercial summer wheat beer that we bought in NZ. Beats that one into a cocked barrel, it does).
Only downside is that there's only 13 12 bottles left. Better get your skates on, this is available for a limited time only.